We're back in Mexico again for one of our favorite events, the San Luis Potosí Feria Nacional 2013!
3 days of intensive rehearsals and we're hitting the stage with an innovative show featuring some amazing acrobats, shadow dancers and projection performances by Flowmotion Dance Company. Three power packing 16k lumen projectors making it a remarkable light show.
The audiences are loving our signature 'Dragons Breath' fireball effects, similar in effect to a firebreathers burst, it's a fantastic human flamethrower impression, without any of the health dangers or messiness of firebreathing!
We have flame masters shooting propane flames across the top of the 16 meter wide stage as our pyro dancers add maximum wow factor to the show with pyrotechnic doublestaffs and poi. A fantastic fire and light show for a very appreciative local audience.
20 shows here over the next 3 weeks, then on to Black Rock City, Nevada and Burning Man where we'll be lighting up the events stages with a bespoke special effects show at Fractal Nation and Nexus with a heap of other great circus performers.
It'll be non stop party entertainment, but educational as well!
We'll not only be canvasing the other entertainment companies and circus freaks for cutting edge event performance ideas but also dropping into the TEDxBlackRockCity which is at Burning Man for the third year in a row!
The theme is 'Paradigm shift' with a great lineup of speakers. Should be some fascinating material.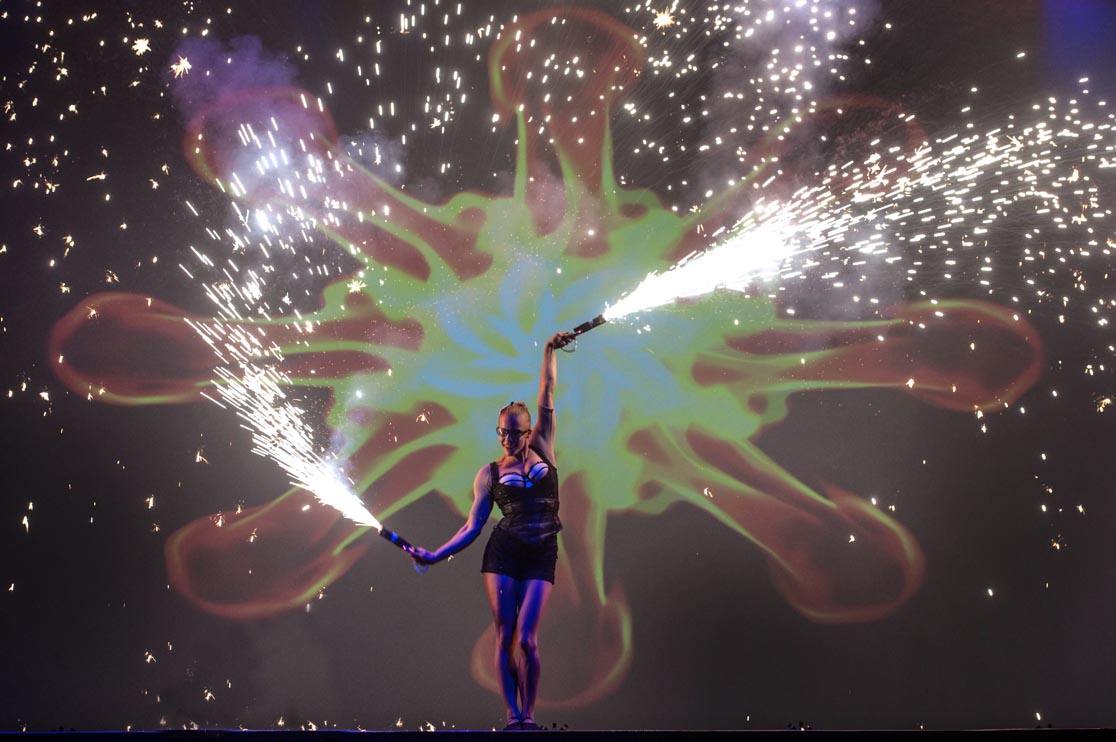 Pyrotechnics Poi dancer at Mexico Feria 2013