We've been busy! End of the year is always a crunch and we've been a bit slack on the updates…
So here's a concise list of some of the things we've been up to the past 6 months!
Himmel auf Erden – die Weihnachtsshow – Zurich-Oerlikon, Switzerland
The Han Show – Fire Coach & Flame Effects Consultant – Franco Dragone Entertainment Group – Langfang, China
Caracol TV – 20th festival internacional del humor – Bogota, Colombia
ITV – Keep it in the Family – BBC studios – London, UK
20th anniversary Värde – Kensington Palace – London, UK 
Verva Street Racing – Warsaw National Stadium, Poland 
Royal Fireworks Display 2014 – Hampton Court Palace, UK 
London Fashion Week 2014 – London, UK
Cirque Jules Vernes – Amiens, France
SPAR international convention – Westpoint Arena – Exeter, UK
SAP EU convention – Alte Feuerwache – Mannheim, Germany 
Corporate event – Nikki Beach Club – Marbella, Spain
Boomtown Fair 2014 with The Invisible Circus –  UK
Grimm's Fairy Tales – Private Event – Village Underground – London, UK
Chalcot House – Private Party – Wiltshire, UK 
1920's theme Wedding – Pennsylvania Castle – UK
 Midsummer Night's Dream –  Private Estate – UK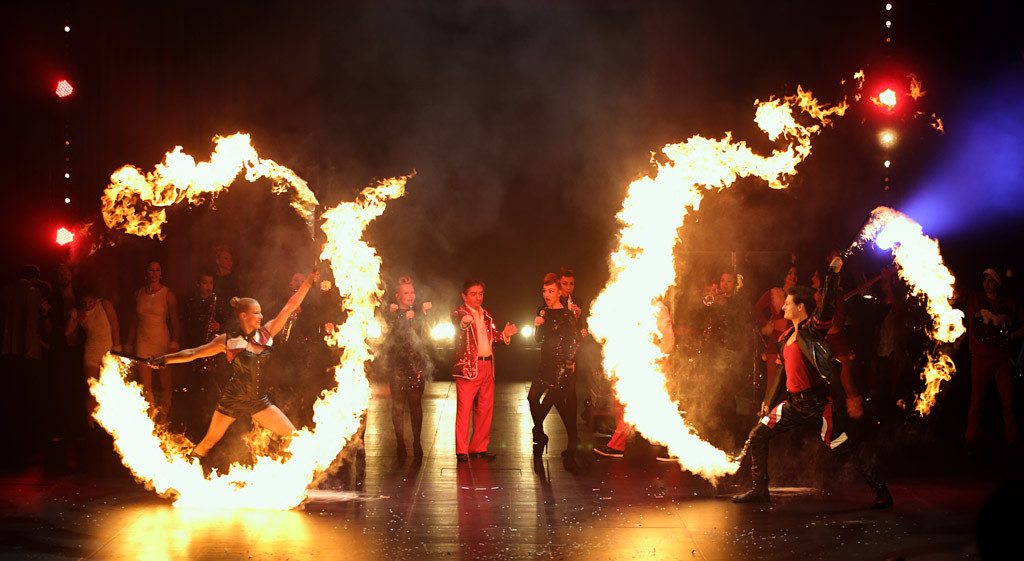 Dan Miethke & Stephanie Höggerl. 24 years of performance in 60 countries worldwide.
Former fire coach, artist and flame effects consultant for Cirque Du Soleil and Franco Dragone.
Explosive event entertainment solutions worldwide.
vimeo.com/sparkfire/bespoke
Latest posts by Spark Fire Dance (see all)