A very special Fire Coach and Flame Effects consulting contract off to a good start with a Langfang mission success. 2 x 18 hour transits, 5 x 12 hour days coaching in up to 36 degree heat, 6 crazy ninja's and 2 fire stewards trained and ready for action.
Dan drilled these cast and crew with as much fire knowledge as he could cram in thanks to the help of 4 translators, 18 technical and safety documents, 6 mandarin translations and 2 extensive reports. This production now has some pretty cool fire to play with.
This top secret creation by one of the worlds premiere show makers is definitely ambitious and will be a very impressive spectacle. Hosted in a 40 million dollar custom built theatre with three 11 x 7 meter moveable LED screens, 2,000 seats that rotate to reveal an 8-meter-deep pool, and many many more surprises… If you can drop by Wuhan after Dec 20th we highly recommend you check it out!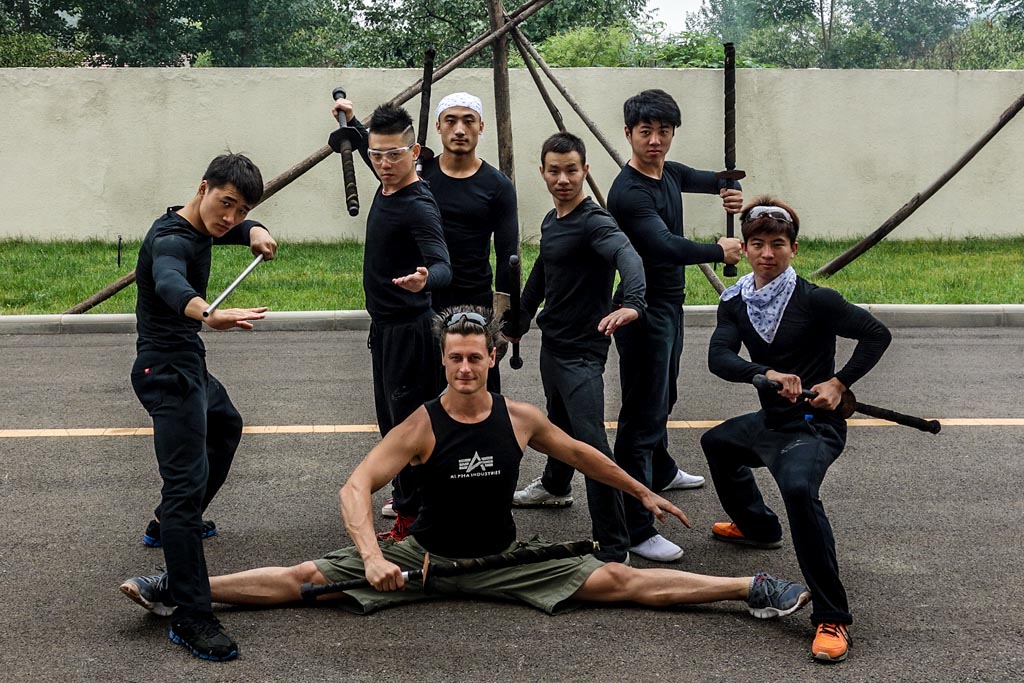 .