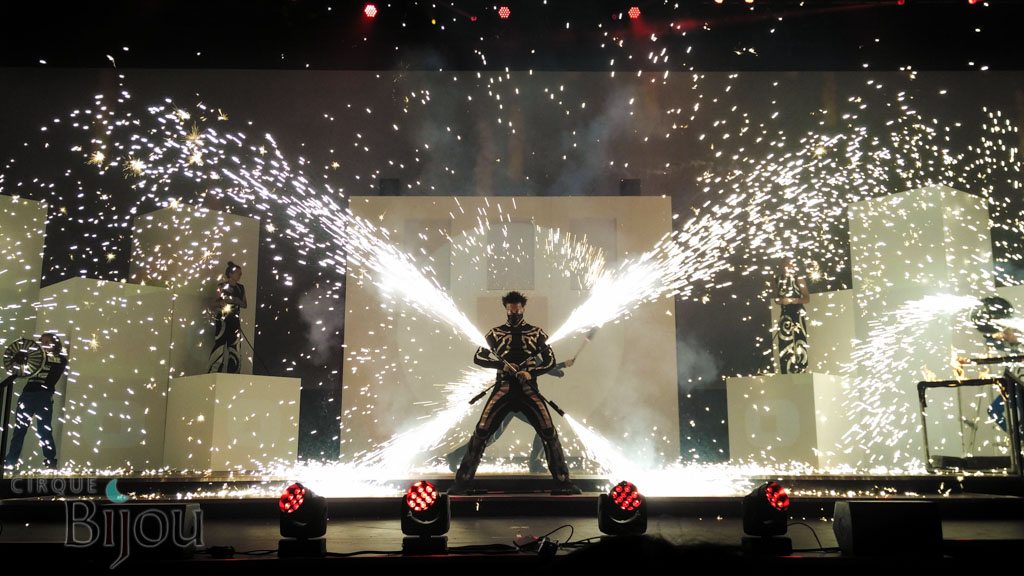 We were asked to co-direct the finale for Cirque Bijou's stunning show for Minecon 2015 at the London Excel Centre.
Editing a custom remix of a client selected track, we then conceived the show plot based on a collaboration of equipment from Cirque Bijou and our own supplies.
From time-coding the lighting and stage based pyro shots, to training cube spinners, dancers, aerialists and martial artists in the use of fire and pyrotechnic props.
» Read more....